WRIGHT & BASTARD – THE WEEK EP
---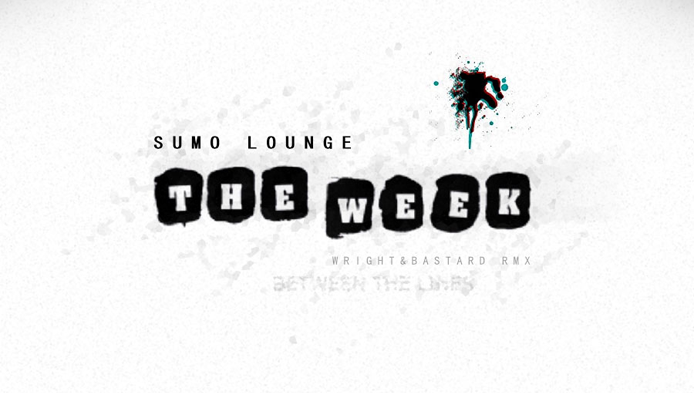 wright & bastard – the week ep (dG-FREE014) | rantadi
January 9 2013 @ 1:01
[…] Free Download der EP (inkl. Lyrics) Release-Date: 01.01.13 Creative Commons (Attribution-ShareAlike 3.0) […]
Rido
April 26 2013 @ 20:42
Its amazing!!!
Keep it coming guys! The original is great as well but really like
your twist on it ­čÖé
All the best!
Thanks for the tunes!!
4Sceners - Lancet Liver Fluke
May 14 2013 @ 21:26
Alexander Lehmann, alias Nerdarzt, hat schon f├╝r Noisia krasse Dubstep-Kl├Ąnge visualisiert. Mit Lancet Liver Fluke legt der Grafikk├╝nstler nun ein weiteres Video vor, das in dieselbe Kerbe schl├Ągt. Ein unglaublich cool wirkender, d├╝sterer Wireframe-Look ist das visuelle Zentrum dieses optischen Wunderdingens, der im Zusammenspiel mit bunten B├Ąndern, Flatshaded-Fl├Ąchen und raffiniertem Licht- und Schattenspiel sofort in seinen Bann schl├Ągt. Zur Musik von Sumo Lounges 'The Week' (hier im Remix von Wright & Bastard genutzt) sehen wir, wie sich eine leuchtende Kugel durch die Innereien des menschlichen K├Ârpers schl├Ąngelt und sp├Ąter auch vor kriechendem Getier nicht Halt macht. Dank der gro├čartigen Inszenierung definitiv sehenswert.
Warning
: Declaration of sk2_referrer_check_plugin::output_plugin_UI() should be compatible with sk2_plugin::output_plugin_UI($output_dls = true) in
/www/htdocs/w00f85fd/wp-content/plugins/SK2/sk2_plugins/sk2_referrer_check_plugin.php
on line
0
Warning
: Declaration of sk2_captcha_plugin::output_plugin_UI() should be compatible with sk2_plugin::output_plugin_UI($output_dls = true) in
/www/htdocs/w00f85fd/wp-content/plugins/SK2/sk2_plugins/sk2_captcha_plugin.php
on line
0
Warning
: Declaration of sk2_pjw_simpledigest::output_plugin_UI() should be compatible with sk2_plugin::output_plugin_UI($output_dls = true) in
/www/htdocs/w00f85fd/wp-content/plugins/SK2/sk2_plugins/sk2_pjw_daily_digest_plugin.php
on line
0
Warning
: Declaration of sk2_rbl_plugin::treat_this($cmt_object) should be compatible with sk2_plugin::treat_this(&$cmt_object) in
/www/htdocs/w00f85fd/wp-content/plugins/SK2/sk2_plugins/sk2_rbl_plugin.php
on line
0